Transport Game Europe

🚛

A free-to-play persistent browser based game where you can run your own transport company.

Be in charge of buying vehicles and trailers, accepting and assigning jobs and maintaining the operations and finances of your own company.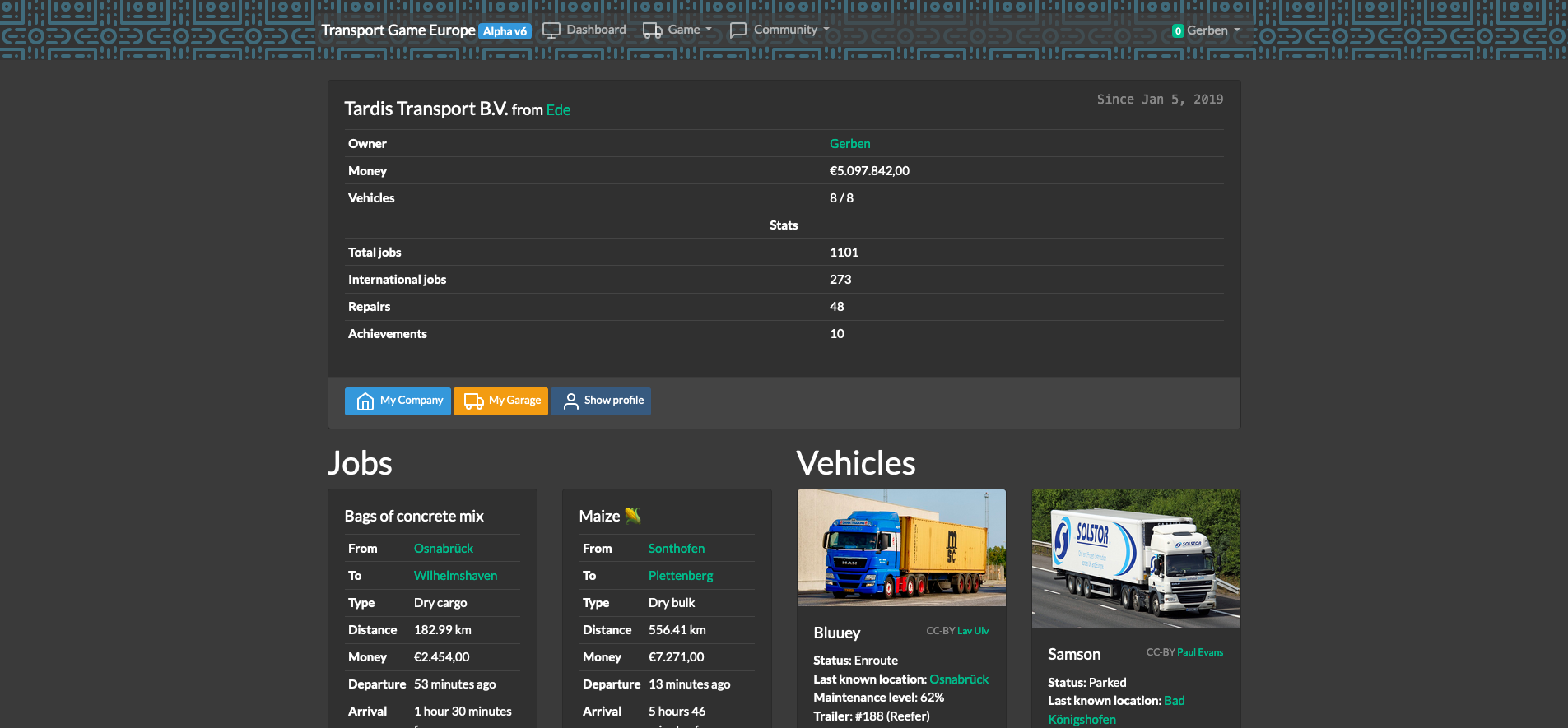 🏗️ Alpha game
This game is in alpha. That means that the core game play is ready but it's missing additional features and quality of life upgrades.
---
The game will be upgraded with..
New countries and locations — (Germany and Belgium added January 2021 to test multiple countries)
New trucks and detachable trailers — added 2020
Specific trailer types and their suited cargo (i.e. tankers, flatbed, refrigerated, vehicle trailers etc) — added June 2020
Unlock-able company upgrades — added July 2021
Extensive financial features such as breakdowns and charts — added March 2021
Achievements and collectibles — added February 2021
---
Since July 2021 we've reached all Alpha goals and will start moving towards a beta release..